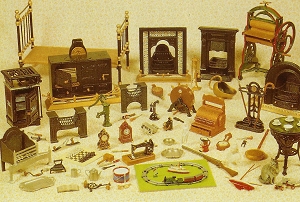 WELCOME TO THE WONDERFUL WORLD OF MINIATURES PHOENIX MODELS ARE AN INTERNATIONALLY ACCLAIMED MANUFACTURER AND RETAILER OF QUALITY KITS AND ACCESSORIES CAST IN WHITE METAL AND PEWTER IN THE 1/12TH AND 1/24TH SCALES


ALL PHOENIX AND WARWICK IMAGES ON THIS SITE ARE COPYRIGHT AND MAY NOT BE COPIED OR REPRODUCED TO ANY OTHER MEDIA UNDER ANY CIRCUMSTANCES WITHOUT PERMISSION BEING SOUGHT AND GRANTED IN WRITING FROM THE COMPANY


IMPORTANT NOTICE - PHOENIX MODEL DEVELOPMENTS ARE RELOCATING TO SOUTHERN IRELAND AT THE END OF JANUARY 2019 . ORDERS MAY STILL BE PLACED ON THE WEBSITE BUT BE AWARE DELIVERIES MAY BE DELAYED DURING THE TRANSFER .




OUR RETAIL SHOPPING SITES in 1/12th & 1/24th scales . UK postage £3.00 (up to £50 spend) £4.80 ( £51-£100 spend) £6.00 (£101-£150 spend) £7.20 (£151-£300 spend) UK over £300 spend carriage free . Overseas orders carriage calculated in checkout . TRADE SITE REQUIRES LOGIN.




Ideal for the miniature collector , the dollshouse and scale hobbies .

Click Here to see our extensive product range

The models represent typical household items & fittings which have been in use since the latter part of the 19th century and, although 'nonworking' models, they can be easily completed and painted to produce very accurate and realistic replicas of the real things.
Unless otherwise stated, all the miniatures on this site are produced in unpainted cast 'white metal'. Warwick miniatures are cast in fine lead free pewter ( unless otherwise stated ) and unpainted .

MADE IN ENGLAND IN OUR OWN WORKSHOPS


Phoenix Model Developments offers a comprehensive range of miniatures and model accessories, ( many in KIT form ready to assemble and paint) for the dolls house builder or miniatures collector, in the popular 1/12th scale (1 inch to 1 foot) and 1/24th scale (1/2 inch to 1 foot)

Trade Enquiries welcome UK & Overseas contact sales@phoenixmodeldevelopments.com or request online .

!MANUFACTURE

From the production of the original masters of artistic craftsmanship by artisans and sculpters to the finished miniature , every Phoenix and Warwick model over many years has followed the same hand crafted procedure and are universally famous for their detail and historical accuracy . After photographing and measuring the prototype, a scale drawing is made from which the pattern maker will produce the brass original. This original miniature is registered for copyright and design right purposes and cannot be reproduced anywhere without strict permission from the company .This pattern, or master, will take some weeks to make and will be broken down into the same component form as the finished model , precision being particularly important for kits . The pattern maker's skill is not only in reproducing the item in miniature but also doing so in a manner that can be used in production. A silicone rubber mould , vulcanized under heat and pressure , is then taken from the pattern. This master mould is spun in a centrifugal casting machine and molten pewter or white metal, an alloy of tin and bismuth, is poured into the mould. When the metal solidifies, an exact replica of the original pattern is produced . The castings are removed from the mould and passed to the quality control department, where any burrs are fettled and casting imperfections are eradicated . Many items in our range are then finished with other processes , polishing , plating , painting , etc. before providing you , our customer , with the perfect miniature .


PREPARATION

1. Prepare Miniature. Wash with warm soapy water to clean off any mould release on the model. Let dry. Examine the model and dry run any assembly pieces. Is everything there? Use a hobby knife or small file to trim away any mould flash .That's the extra material around the model that makes a line.
2. Assemble. Glue together with a quality superglue or a five minute , two part epoxy e.g. Araldite Resin for stronger holds. ( Recommended )
We should now be ready for painting. Wherever you are painting will require to be well ventilated and warm as any dampness in the air may affect the paint. The miniature has to be primed first of all as this will key to the casting. Check that the undercoat is actually primer rather than regular paint . Primer is a special compound formulated so that it adheres to the metal and the paint will then stick to the primer . When fully dry lightly rub this down . Re-coat with the primer if required. It is possible to just touch in any damaged areas, but if you have a good finish it is possible to go straight to the topcoat after rubbing down. For the topcoat, in the colour of your choice, you can either use Humbrol enamel aerosol cans or tinlets or use vehicle paint aerosols. Some of us will have air brush facilities and this will give the best results. They can be purchased from model shops quite cheaply whilst using small cans of propellant from the same source.
A few final small tips are that paint will adhere to a warm casting better than a cold one, but a casting too warm will blow bubbles in the paint if the casting you have has any porosity and most have a little. If you have made a serious mistake and it is necessary to strip the model, the simplest way is to half fill a jam jar with cellulose thinners and soak the model in this for a short while. Clean with an old toothbrush to remove sediment .


Chipping: We prefer matt varnish as this stops models from being shiny toys, but matt varnish is not as tough as gloss varnish, so varnish the finished miniature with gloss (hard coat) and then apply matt varnish over the top for a perfect finish .